About Us
Our History
Due to the lack of battered women's transitional programs, Safe Haven Transitional, Inc. was established in September 1994 to meet the many needs of these women going through physical, mental and emotional abuse. We are a non-profit organization that provides longer term housing and counseling for abused women and their children who live in the metropolitan Atlanta area.
One of our goals is to acquire additional permanent facilities with extended services to meet the growing needs. Over 26,000 women and children have been served by our program. We receive abused women with and without children from emergency and homeless service providers and provide them with food, long-term shelter and transitional housing, and a variety of supportive services.
This program is the next step in addressing intervention for women and children displaced because of domestic violence. Women leaving a 30-day shelter in most cases are not equipped or able to make the transition to a non- violent safe environment. Assistance is needed in helping to attain many of the different resources that we provide.
Our program focuses on reducing the homelessness for women and children who are victims of domestic violence, sexual assault and human trafficking. By helping women who are ready to make the transition into a violent free environment, Safe Haven is designed to break the intergenerational cycle of violence.
Our Executive Director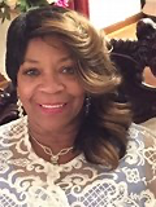 In 1994 Safe Haven Transitional Inc. was founded by Mary E. Winfrey, a survivor of domestic violence. In the 15 years Mary was married to her first husband, she endured physical, emotional and verbal abuse for 11 of those years before finally having the mindset and courage to leave.
After Mary's healing and restoration process, she turned her pains into gains, hurts into volunteering at a domestic violence emergency shelter. There, Mary realized that many of the women needed more than 30 days and additional services to help them to survive and free themselves from their abuser.
She then began a Safe Haven Transitional program, which is the next step from an emergency shelter that provides longer term housing and supportive services for the women and their children. As a result, Safe Haven started out with one facility and now has five facilities.
Mary has since remarried and her husband loves and respects her and is very supportive in the work and mission of Safe Haven Transitional, Inc.
Mary has received several awards for her dedication, commitment and untiring work in the community on behalf of victims. She has been a guest on various radio broadcast such as 104 .1 FM, 860 AM, 1260 AM, 1340 AM and a guest on several TV broadcasts such as AIB Station, The Women's Place, WSB Channel 2, and People to People. Featured in several local newspapers such as, Cross Roads, DeKalb Bar News and Rejoice Atlanta, and Safe Haven Transitional's program was acknowledged in the Essence Magazine.
Mary received an Ambassador of Peace Award from Secretary of State Cathy Cox, a Proclamation of Honor from Senator Stein Miles, District 43, and the Women of Standard's Appreciation Award from Judge Johnny Panos, and many other Honor's and recognition presentations and awards.
Mary was a member of the DeKalb County Domestic Violence Task Force, the Faith Based Initiative Task Force for the State of Georgia, and the Georgia Coalition Against Domestic Violence, to name a few.
Mary serves in the community and has conducted several workshops, seminars, training sessions to educate, equip and raise the awareness of family violence and helping the public to serve victims more efficiently.
Mary strongly believes that where there are no advisors, the people fall; but with a multitude of advice there is safety.